Madame Claude wants you to know
Learn real tools for recovery

and exciting new trends
in

treatment and medication

for hair pulling and skin picking
disorders at a TLC One-Day Workshop in Minneapolis on Oct. 27.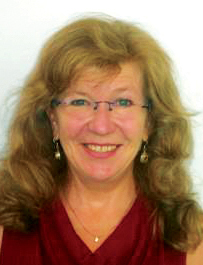 Christina Pearson
, TLC founder and recovered
puller/picker,
uses her own experience and nearly
recovery from both hair pulling and skin picking.
Christina will focus on
the common problems of
resistance to change and staying motivated in
recovery, creating the
potential for a dynamic shift in your relationship with
hair pulling and skin picking disorders and their day-to-day
management.
Christina will also
facilitate
a session for teens
focusing on strategies that have been found to be very
helpful to teens in navigating daily life --
school, homework, social life -- while managing BFRBs.
Dr. Jon Grant
, TLC Scientific Advisory
Chair and Professor of Psychiatry at University of Chicago
, will present emerging research on the
pharmacological and behavioral
treatment trends
and skin picking disorders, and discuss exciting
new research on cognition and neuro-imaging
for these behaviors.
Adults, parents, teens (14 and older) and treatment providers
who will develop new insight into WHY it can be so difficult
to alter these behaviors, and also learn more effective
ways to both live with, and heal from, these problems.
"The best $$ I ever spent.
I feel empowered and the burden
of my shame has vastly diminished"
-TLC Workshop Attendee
This workshop is a great opportunity to meet others from your community.
You don't have to suffer alone.
Please Join Us!
Claude Thomas Salon and Spa services all the northwest suburbs of the Chicagoland area.
Palatine, Barrington, Long Grove, Arlington Heights, Buffalo Grove, South Barrington, Deer Park, Lake Zurick, NorthBrook, Wlimette, Hoffman estate , Lake Barrington, Illinois and more